SUSTAINABLE FISHING: IT'S WHAT CATS (AND THEIR HUMANS) WANT
"Sustainability this," "sustainability that" — it may feel like "sustainability" is just another buzzword companies feel obligated to throw around. But trust us: We're not just talking the talk. Bringing your cat delicious food sourced with integrity, both through sustainable fishing for the finest raw materials and through our manufacturing process, is a top priority for the SHEBA® brand.
Ok — but what is sustainable fishing, exactly?
Great question! Sustainable fishing means that seafood is fished or farmed in ways that minimize its impact on the environment. In other words, you can fish for seafood, farm it and maintain that level of production (or even increase it) without jeopardizing the structure or function of a particular ecosystem.
That being said, it's important to remember that the word "sustainability" means different things to different people. The SHEBA® brand primarily focuses on sustainability as it pertains to the environmental impact fishing can have on ecosystems.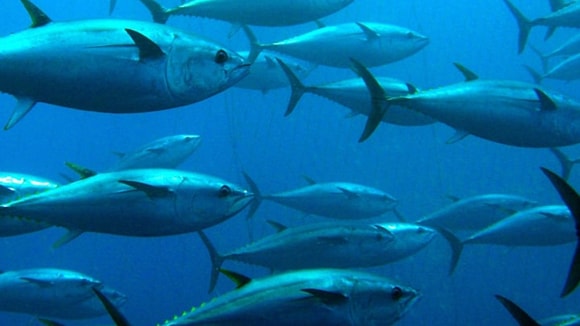 Partnering for success
Just like your cat relies on you for delectable treats, we rely on partners to help support our efforts for choosing more sustainable fishing options. One such partner is the Monterey Bay Aquarium Seafood Watch® program, which works with some of the largest seafood suppliers in the U.S. to promote more sustainable fisheries and aquaculture operations.
This partnership helps the SHEBA® brand develop a credible commitment to responsible seafood while making sure that the brand is continuously implementing that commitment.
"One of the big reasons Seafood Watch looks to engage with folks like Mars or SHEBA on developing commitments is that we're really trying to push to make sustainable sourcing and environmental responsibility the norm," says Shawn Cronin, manager of marketing engagement for Seafood Watch. "As that continues to happen, it will have an impact across all global fisheries."
Following sustainable fishing guidelines
An important element in developing a commitment to responsible seafood is following guidelines and recommendations set by the Seafood Watch program. All of the fish products in our foods are rated either Best Choice or Good Alternative.
If you're as curious as your feline companion, you may be wondering what those ratings mean. According to Seafood Watch, wild-caught and farm-raised seafood on the Best Choice list are ecologically sustainable, well-managed and caught or farmed in ways that cause little or no harm to habitats or other wildlife. Wild-caught and farm-raised seafood on the Good Alternative list align with most of our guiding principles, with low or moderate risk associated with the impacts of these fishery or aquaculture operations.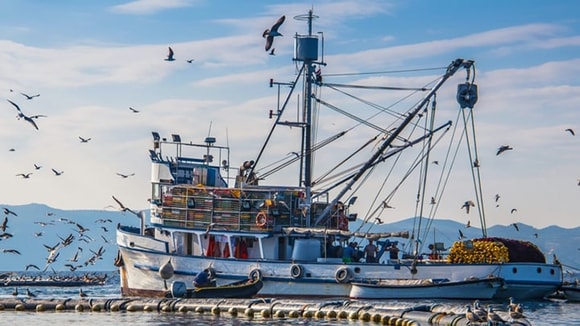 Blazing the trail
SHEBA® wants to lead the way among wet cat food brands — which is why by 2021, we will only use sustainably sourced fish in our foods and treats. That means your cat will not only get the fresh ingredients they love, but you'll know that you're feeding them cat food with sustainably sourced fish — something you both can feel good about.
And sustainable fishing is just the start.
The SHEBA® brand is also working toward the Mars 2025 commitment of utilizing 100% recyclable packaging. Learn more about how Mars is tackling the world's significant environmental challenges.
When it comes to sustainable fishing, perhaps Shawn Cronin says it best: "As one group does it, hopefully it incentivizes more and more [groups], and it becomes the norm. That's really the push you're going for: changing the paradigm."
We're proud to be a part of the change in fishing practices, and we hope our sustainability efforts can help create a healthier planet.